West Wendover, Nevada — En abril, Mark Lee Dickson llegó a esta ciudad de 4,500 habitantes que bordea la frontera con Utah para promover una ordenanza que prohíba el aborto.
Dickson es el director del grupo antiaborto Right to Life of East Texas, y fundador de otra organización que ha pasado los últimos años viajando por los Estados Unidos tratando de persuadir a los gobiernos locales de promulgar leyes en contra del procedimiento.
"Sesenta y cinco ciudades y dos condados en los Estados Unidos" han aprobado restricciones similares, dijo a los miembros del Concejo Municipal de West Wendover durante una reunión a mediados de abril. La mayoría están en Texas, pero éxitos recientes en otros estados han animado a Dickson y a su grupo.
"Estamos haciendo esto en Virginia, Illinois, Montana y también en otros lugares", dijo.
La búsqueda por promulgar prohibiciones locales se ha vuelto particularmente crítica en pueblos pequeños, como West Wendover y Hobbs, en Nuevo México, que están situados en las fronteras entre estados que han restringido el aborto y estados donde las leyes preservan el acceso.
Son cruces de caminos en los que los defensores del aborto y los proveedores han buscado establecer clínicas para atender a las personas que viajan desde las grandes zonas del país donde los estados han prohibido o restringido severamente los abortos después de que la Corte Suprema de los Estados Unidos revirtiera 50 años de protecciones establecidas luego de la decisión del tribunal en Roe vs Wade.
Los residentes y líderes en West Wendover y muchos otros pueblos y ciudades están lidiando con la llegada de voces externas, incluida la de Dickson, que ahora reclaman una participación en el gobierno de sus pequeñas y tranquilas comunidades.
La propuesta de Dickson al Concejo Municipal de West Wendover se produjo después de que los miembros del Concejo votaran en contra de otorgar un permiso de construcción a Planned Parenthood Mar Monte, con sede en California, en marzo.
Los funcionarios de la filial de Planned Parenthood le dijeron a la junta local que la instalación ofrecería servicios de atención primaria además del aborto y otros cuidados reproductivos. La votación siguió a horas de acalorado debate durante los comentarios públicos. Luego, la alcaldesa Jasie Holm vetó la decisión del Concejo, dejando en el limbo la solicitud del permiso.
Ubicado en el noreste de Nevada, West Wendover está a más de 100 millas de Elko, la sede del condado, a 120 millas al oeste de Salt Lake City y a 170 millas al sur de Twin Falls, Idaho.
La ciudad ha sido un lugar estratégico para los casinos y un dispensario de marihuana, que son legales en Nevada pero están restringidos en Idaho y Utah. Del mismo modo, su proximidad a los estados que restringieron el acceso al aborto luego de la decisión de Dobbs que anuló a Roe ha puesto el foco de atención en la ciudad.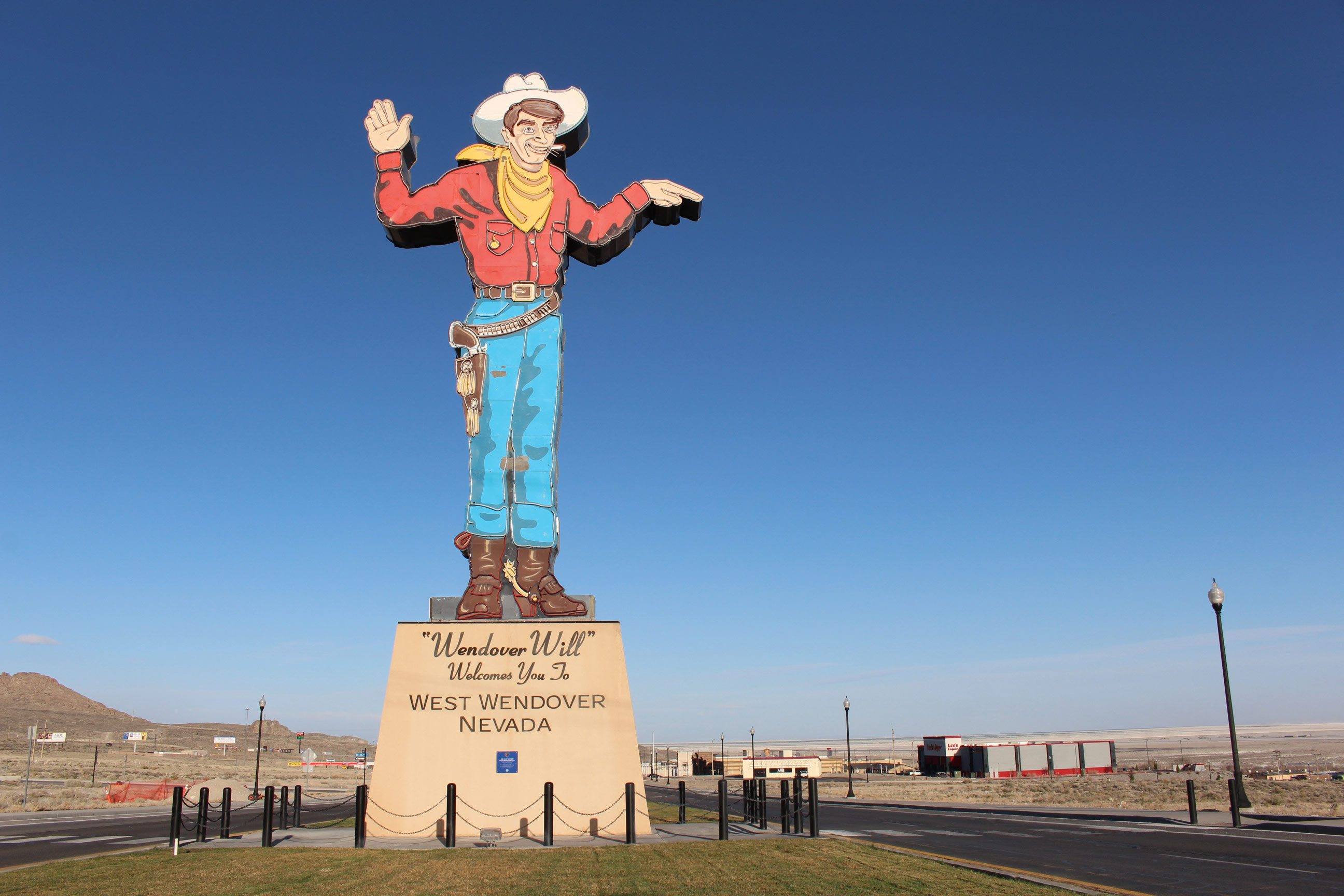 La propuesta contra el aborto de Dickson ha obtenido el apoyo de los residentes más conservadores de la ciudad. Pero los hermanos Fernando y Marcos Cerros han desafiado los esfuerzos contra el aborto. Además de querer proteger y expandir el acceso al aborto, ambos vieron la clínica de atención primaria que Planned Parenthood Mar Monte estaba tratando de establecer como una victoria potencial en su comunidad rural, que está designada como un área médicamente desatendida por la federal Health Resources and Services Administration.  
Fernando Cerros, de 22 años, dijo que Planned Parenthood ofrecía "en bandeja de plata" una solución a la escasez de atención médica en el área.
"Y se lo negaron. Necesito hacer lo que pueda para traerlo aquí", dijo.
Los hermanos Cerros han tratado de organizar un grupo para apoyar el acceso al aborto y establecer la clínica Planned Parenthood en West Wendover, pero les ha resultado difícil sostener el esfuerzo. Dijeron que se sienten superados en número por los residentes que apoyan a Dickson.
Marcos Cerros, de 18 años, dijo que asiste a misa católica todos los domingos en West Wendover y que los feligreses están expuestos regularmente a un lenguaje incendiario contra el aborto.
El aborto hasta las 24 semanas está protegido por la ley de Nevada, y la legislatura estatal aprobó recientemente un proyecto de ley para consolidar la ley en la constitución del estado. Para convertirse en ley, la medida deberá aprobarse una vez más durante la próxima sesión legislativa de Nevada, en 2025, y ser aprobada por los votantes en 2026.
El año pasado, luego de la decisión de Dobbs, el entonces gobernador demócrata Steve Sisolak emitió una orden ejecutiva similar a las de otros estados que protegen a las pacientes que buscan servicios de aborto para que no sean procesadas por estados donde no es legal.
Al otro lado de la frontera este de Nevada, en Utah, el aborto es legal hasta las 18 semanas, mientras los desafíos para impugnar la ley y las licencias de clínicas de aborto continúan sus batallas en las cortes.
Las leyes de Idaho contra el aborto se encuentran entre las más restrictivas del país. Actualmente, el estado permite el aborto solo en ciertos casos de violación e incesto, o para salvar la vida de la madre.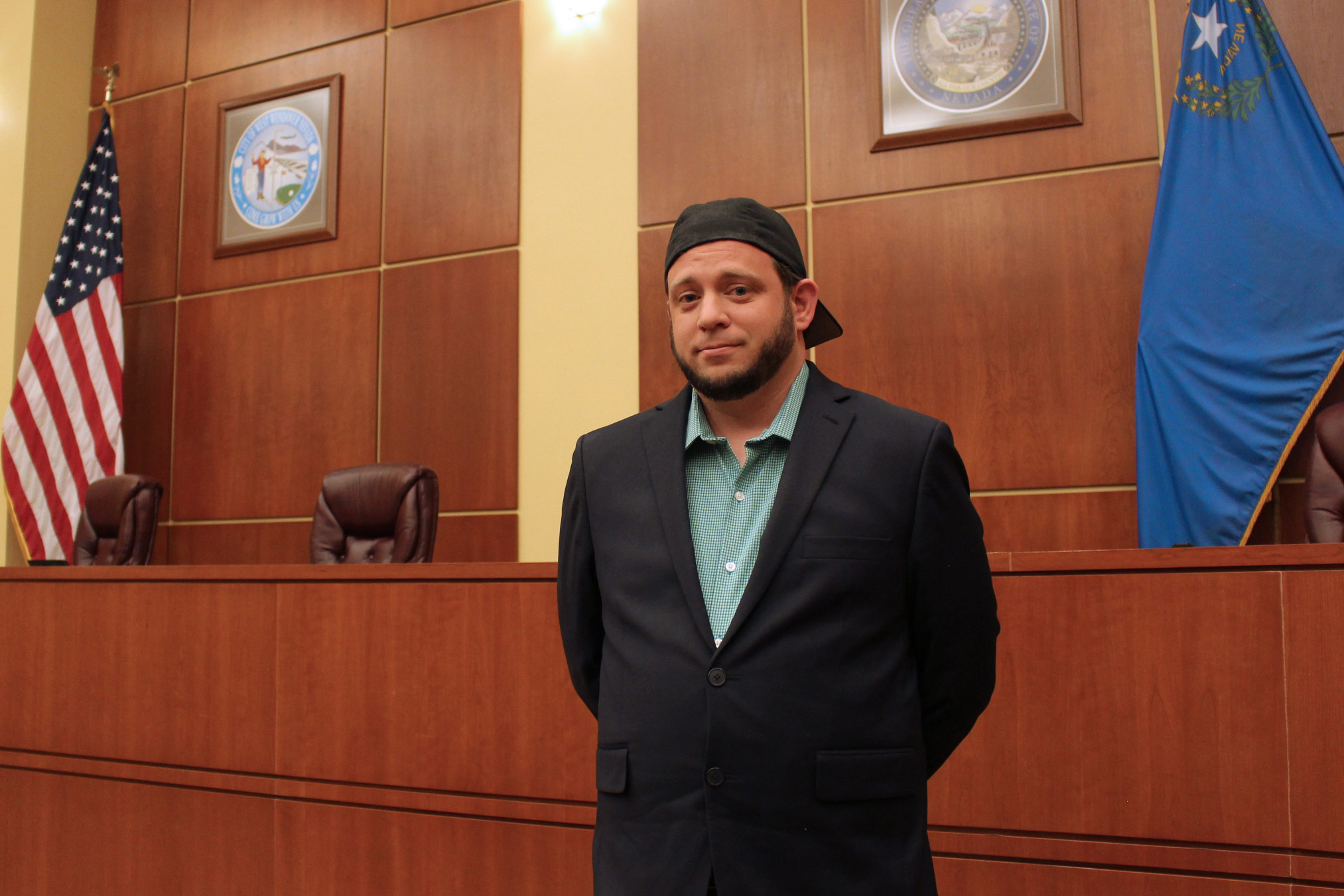 En abril, el estado apareció en los titulares después de que los legisladores aprobaran una ley de "tráfico de abortos" que criminaliza ayudar a menores a cruzar las fronteras estatales para abortar u obtener píldoras abortivas sin el consentimiento de los padres.
Las variantes extremas en la política de aborto de un estado a otro son la nueva normalidad, y los desafíos locales son "lo que nos espera", dijo Rachel Rebouché, decana de la Facultad de Derecho Beasley de la Universidad Temple y coautora de un artículo de investigación reciente que examina la realidad jurídica post-Dobbs. "Los escenarios de conflicto se están multiplicando, y éste es el complejo panorama legal en el que vivimos".
La estrategia de Dickson para crear lo que él llama "ciudades santuario para los no nacidos" implica invocar una ley federal de 150 años que restringe el envío de píldoras abortivas. Pero argumenta que la ley va más allá y prohíbe cualquier "parafernalia", incluida cualquier cosa que pueda usarse para realizar un aborto, como ciertos dispositivos e instrumental médico.
Funcionarios federales sostienen que aunque la disposición sobre el aborto en la ley no ha sido enmendada, las decisiones judiciales anteriores han limitado el alcance de la Ley Comstock. La Oficina de Asesoría Legal del Departamento de Justicia emitió una opinión en diciembre en la que concluyó que la ley no prohíbe el envío por correo de medicamentos para el aborto.
Dickson argumenta que la Ley Comstock debería reemplazar cualquier ley estatal o protección constitucional estatal. Rebouché dijo que no está segura de cómo se desarrollará en los tribunales.
"Hay una serie de pasos que tendría que dar un tribunal, el más importante de los cuales sería que Comstock sigue siendo una buena ley y se adelanta a la ley del aborto", dijo. "Esa es una decisión controversial porque Comstock no se ha reforzado ni se ha aplicado en décadas".
Un vocero de Planned Parenthood Mar Monte se negó a comentar si la organización continuaría con la clínica en West Wendover, citando problemas legales.
La propuesta de Dickson ahora está en manos del Ayuntamiento de West Wendover. Aseguró a los líderes locales que, de proceder con la implementación de la ordenanza, su abogado los representará sin costo alguno. Ese abogado, Jonathan Mitchell, es un ex procurador general de Texas al que se le atribuye haber ayudado a dar forma a la ley que permite demandas civiles contra personas y proveedores que "ayuden e inciten" a mujeres embarazadas a interrumpir un embarazo.
Una ordenanza contra el aborto fue rechazada en al menos una ciudad de Ohio, y otros organismos locales votaron en contra de tales ordenanzas u optaron por no someterlas a votación, según el sitio web de Dickson.
Andrea Miller, presidenta del National Institute for Reproductive Health, dijo que hay cierta ironía en el esfuerzo multiestatal de Dickson para evitar que las personas crucen las fronteras estatales para recibir atención de salud reproductiva, incluido el aborto.
"Sería ridículo si no fuera tan trágico", dijo Miller. "Es un esfuerzo increíblemente cínico, con motivaciones políticas, cuyo objetivo principal es sembrar confusión y estigmatizar la atención del aborto".
Miller también señaló otros municipios, centros urbanos como Nueva York, Seattle, Philadelphia y otros, que han aprobado ordenanzas locales que protegen y amplían el acceso a la atención del aborto.
El administrador de la ciudad de West Wendover, el alcalde o los miembros del Concejo tendrían que solicitar que la consideración de la propuesta se agregue a la agenda de una reunión para que avance.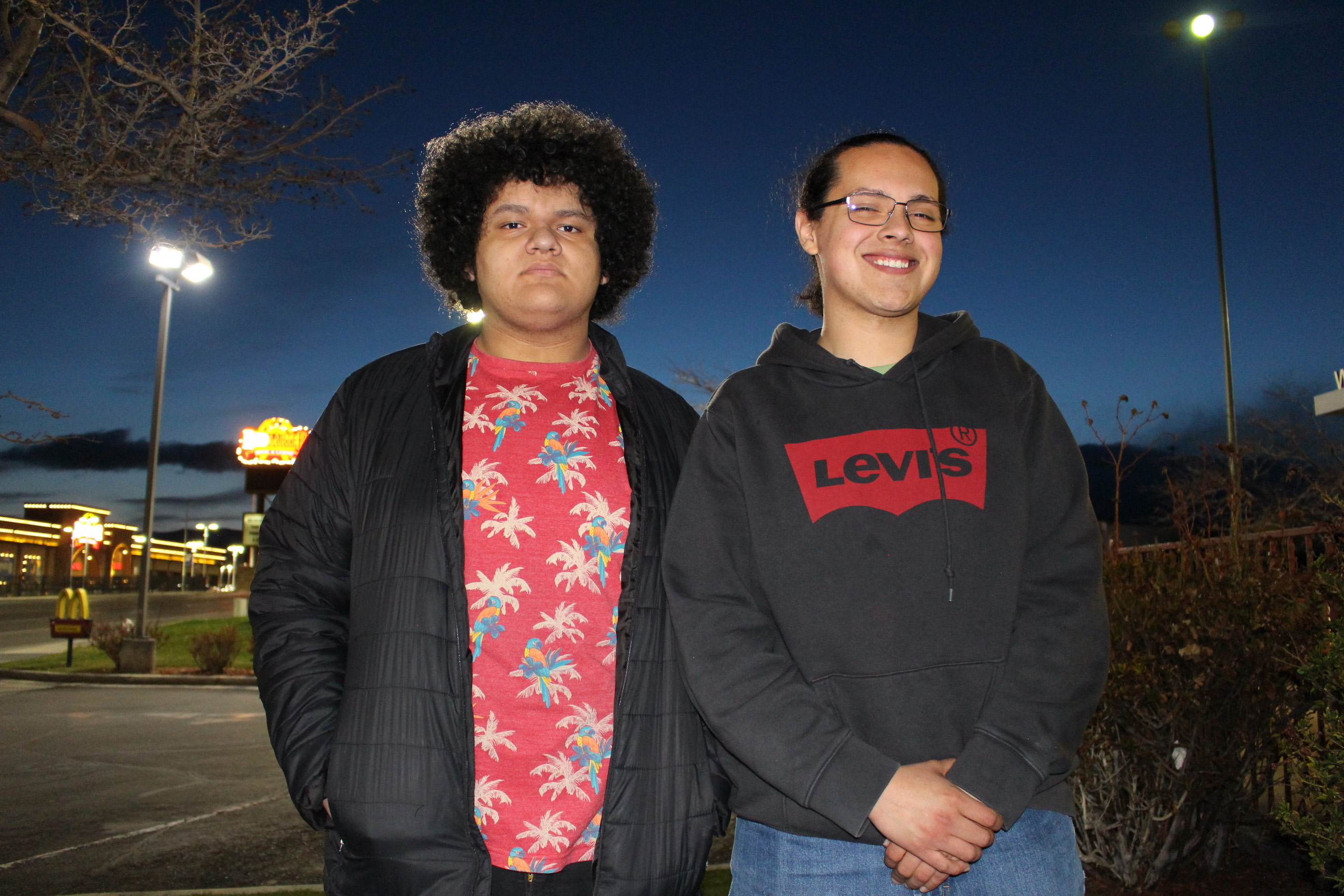 Holm, la alcaldesa, dijo que no incluiría la ordenanza para su consideración "en ningún momento". La concejal Gabriela Soriano, la única mujer en el Concejo, dijo a fines de abril que no estaba segura de si otros miembros seguirían con la ordenanza.
Holm agregó que no estaba al tanto de ningún contacto con la Ciudad por parte de Planned Parenthood Mar Monte para seguir adelante con la clínica.
Si se instituyera la ordenanza contra el aborto en West Wendover y se impidiera la apertura de una clínica en la ciudad, tendría implicaciones de gran alcance para los residentes. Actualmente, se enfrentan a más de una hora de viaje en cualquier dirección hasta el hospital más cercano.
Para algunos miembros de la comunidad, la decisión no es tan clara.
Los hermanos Cerros dijeron que su madre, que es hispana y católica, está en contra del aborto pero apoya la apertura de la clínica Planned Parenthood en West Wendover. Hace años, tuvo un aborto espontáneo después de conducir una hora y media hasta Salt Lake City para recibir atención de emergencia.
"Existe una gran división entre las personas que piensan que estás matando bebés y las personas que piensan que el embarazo no es blanco o negro. Surgen cosas", dijo Fernando Cerros. "A veces necesitas atención de emergencia. Y una clínica como esta ayudaría".